Modular approach to Technical Product Consulting
Exactly what you need when you need it. Choose from various service types that work best for your organization, pay for the time you use.
Core Services
Everything you need to build and ship digital products.
Working with Artellectual means you can choose which service you wish to engage with to satisfy your organization's needs.
DevOps
You have a development team. You just need someone to setup secure servers / automated continuous delivery pipeline to go live.
Training
Your team need to upskill in some specific technology or methodology, to take your product to the next level.
Product Specification
You have a business requirement that needs to be turned into a product specification, so they can be assigned to your team.
Development
Your team is swamped and you need some help with development work on some specific feature.
Technical Direction
You have an idea! You need someone to help you come up with a blueprint (solution design) on how to technically execute on the idea.
Technical HR
You're looking for developers, You need help intereviewing, vetting, hiring people onto your team.
Private Access
When you work with us, you'll have access to a private Basecamp and Notion project tailored to your company and project. In this project, you'll be able to see all the cards, notes created by your team members and the answers provided by our consultants. This way, you can keep track of everything and refer back to it whenever you need to. We value documentation and believe in keeping all information organized and accessible.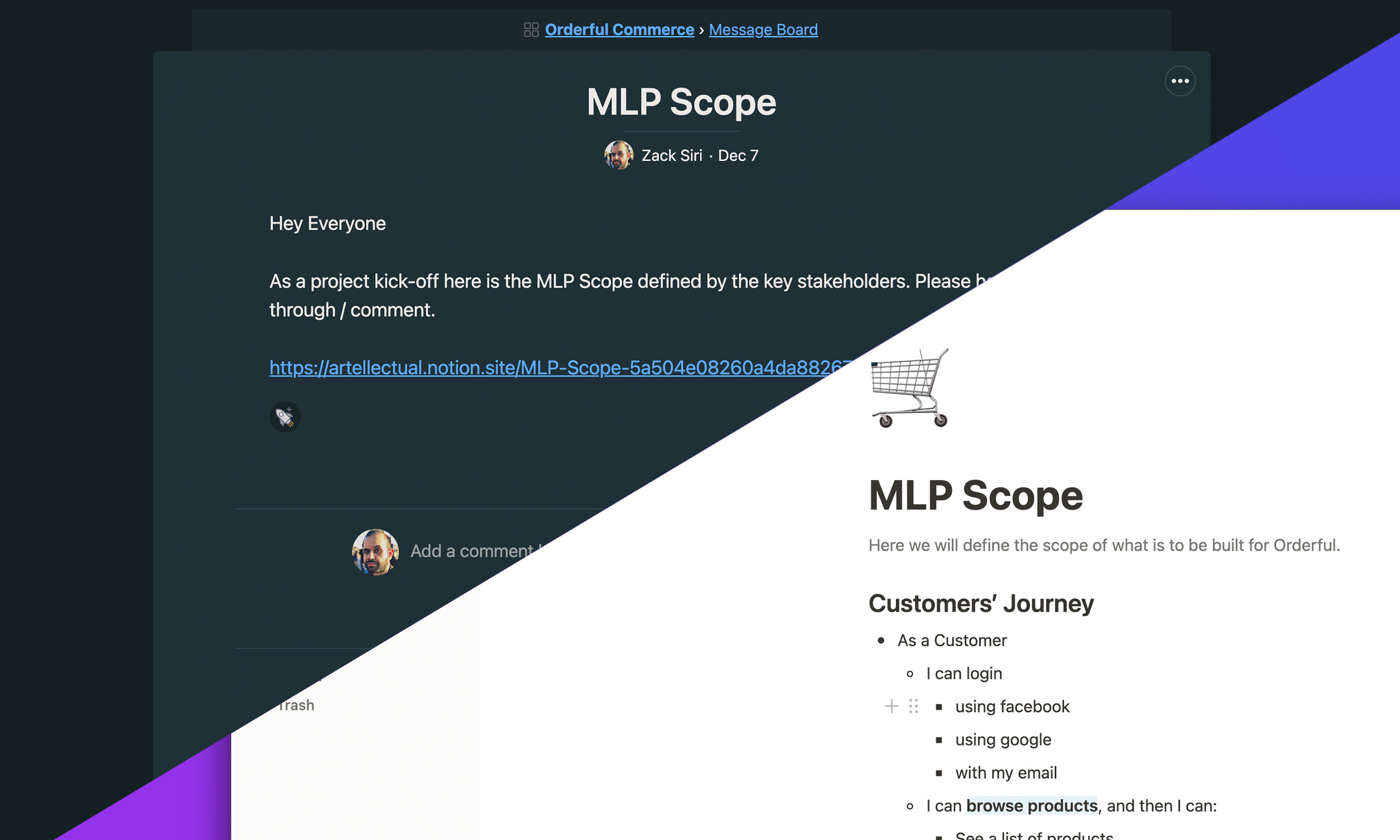 Whiteboarding
Flow diagrams are a valuable tool for visualizing and organizing complex ideas. By using Miro, we can quickly iterate on our diagrams and capture all of the ideas that come up in our discussions. This ensures that nothing is lost and that everyone can access the information and contribute to the conversation. In this way, Miro can help us facilitate a collaborative and productive brainstorming session.
Recorded Sessions
With your consent, we can also record all our remote calls through Google Meet. This way, you can replay the discussions and review any important information. However, you'll need to use our Google Meet link in order to enable recording. If you prefer to use your own Google Meet link or another software, the recording ability may vary depending on the package you have.
To enable recording, simply let the consultant know in your Basecamp project by posting a message requesting to enable recording. This will ensure that all future calls are recorded and saved for your reference.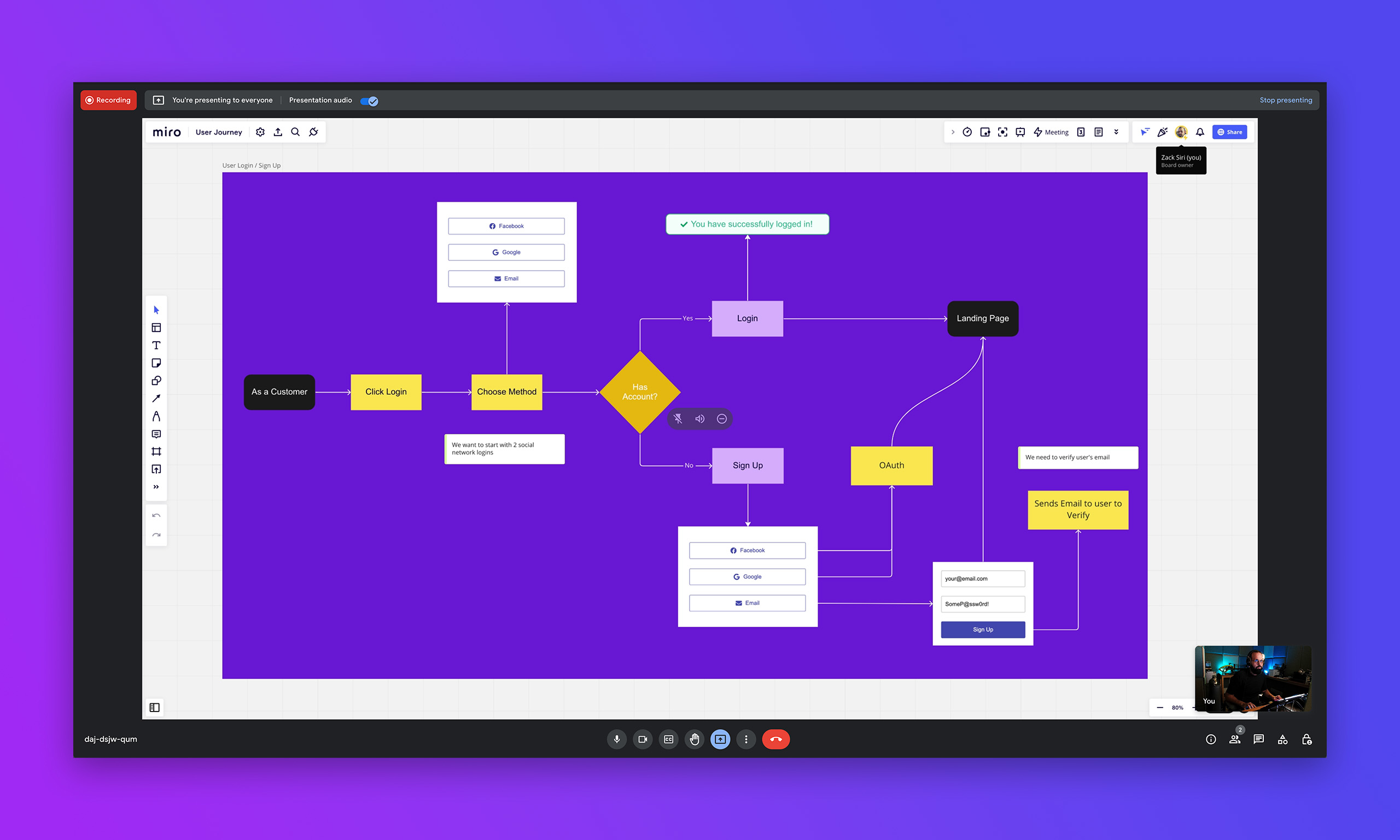 Time Tracking
We track every minute and second that you and your team spend with our consultant, and we only bill you for that time. This ensures that you only pay for the time you actually spend working with us. At the end of the billing period, you will receive a detailed invoice listing all the time spent. We value transparency and believe in providing value for money. We never waste our time or our clients' money, and we strive to make the most of every minute.